SELL STUDY NOTES ONLINE Earn Money
Docmerit offers an online platform to sell study notes, so you can make the most of your studies. Within seconds, you're able to create your personal study store. Making effective study notes will not only boost your grades but also give you some extra cash.
HOW IT WORKS?

UPLOAD YOUR STUDY NOTES
Sign up for free and upload your documents, study notes and guides on Docmerit.

SET YOUR PRICE
Set the selling price yourself and promote your documents, so that it reaches to many students.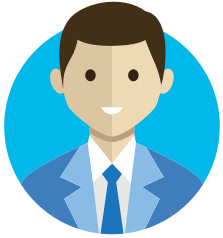 HAVE MULTIPLE SALES
Student purchases your document, your earned money gets directly credited to your account.
What Do I Earn By Selling On Docmerit?
You set your own price per document with a minimum amount of $1.5. The more documents you sell, the more you earn. Some documents have sold more than a hundred times.
What Does It Cost To Sell On Docmerit?
Nothing! You create a free account and post your work to Docmerit without further costs. We take a small commission each time you sell a document. The commission will be automatically deducted.
What Can You Sell On Docmerit?
You can post lecture notes, tutorials, cases, essays, theses, etc. On one condition: you need to own the copyright of your content. For further details on copyright, see the copyright details page.
When Will I Receive My Earned Money?
We transfer your earned money automatically into your Docmerit account right after you've sold a document. Once you've earned over $20, you can cash out. We transfer this money within 48 working hours.
अप्लाय लिंक👇
How to sell Notes and Earn Money- Link
Watch Full Video-